Discover more from the adventures of furochan
Immersive stories exploring questions big and small. It's monthly newsletter about life, travel, books, food, and good reads. You'll receive a free food guide to Japan, too!
#6 New Year: Dreamin' bout the Days to Come
first sent January 2018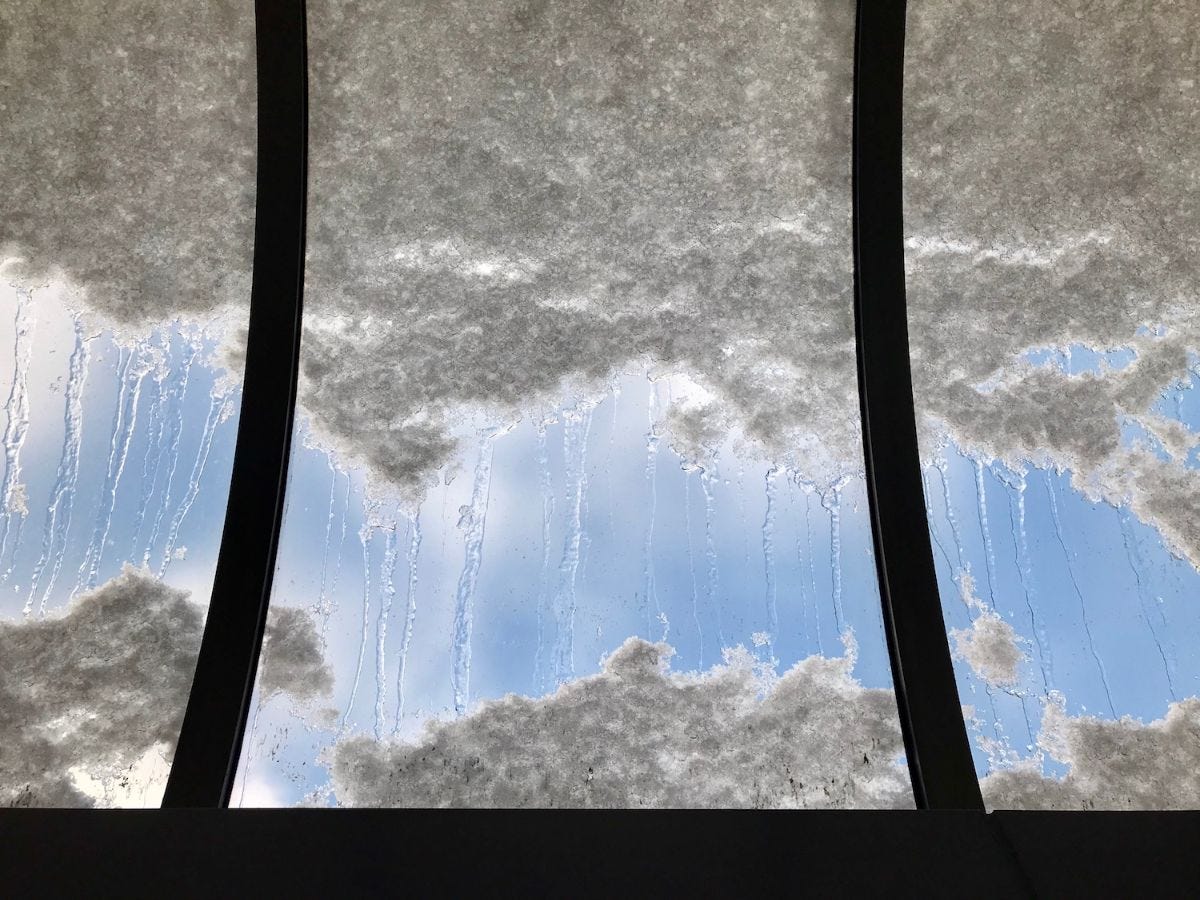 Half-undressed, just soakin' up the sun
At last. This is what my mother says when I return on New Year's Eve with titanium studs in my ears. 14 years had passed since I let the holes in my ears close up and heal. For years I could feel nubs of scar tissue in each earlobe, like slowly-shrinking rice grains papered over by smooth skin. This was the only lasting physical evidence that I had once been wounded by anyone other than myself. Three times I'd had my ears pierced, and three times I had eventually removed the earrings and let my body go about the business of fixing itself. And here I am at 27, lying on what feels like an operating table, gripping my friend's hand, waiting for a bearded man to drive a needle through my earlobe.
I discover on the last day of 2018 that having a needle driven through your lobe is far more bearable, pain-wise, than a piercing gun. When I was 10, I was taken to Poh Kong's - a jewelers, whose name sounds distinctly less romantic than Tiffany's - to have my ears done. Done, as though they lacked something. They were unfinished. Incomplete.
The first few times, my earlobes were not so much pierced as much as they were stapled. There is a special violence to this method. I have little memory of the surrounding circumstances but I recall sitting on a revolving velvet-cushioned stool. Gold and glass surrounded me. Fingers gripped my ear, a golden stud-tipped gun loomed in my peripheral vision. Someone pulled a trigger. An explosion. A searing flash of pain, a bang reverberating through my bones. This happened twice, and then tiny flashes of gold framed my face whenever I looked in a mirror.
I would forget to put the earrings back in. The holes healed. I agreed to have a gun to my head again. This happened two more times. I grew, I grew up, I grew tired of the earrings. Then I gave them up.
At the tattoo parlour in Sungai Wang, I watch him bend over a too-low table to anodise a tiny titanium bar and two studs in water. It is a fascinating process for the person who disappointed her chemistry teacher when she chose economics over lab tests. Place the studs in an aluminium foil-lined beaker of alkaline water. Connect the foil with alligator clips to an adjustable voltage source. Twiddle the dials and tumble the studs in the water with a pair of tongs and watch the surface oxidise, change colour from blue to peach to pink. 72 volts gives you a charming purple-pink pair of studs. Remove when done.
I am so enthralled by the care taken here that when it is finally time to have my ears done, I am momentarily taken aback. For whom is it that he's gone through all these exacting preparations for? Then I remember: it's me. I let my friend, who is having her helix pierced, talk me into this. I asked for this.
Yi wan ah, said my mother. Yung yi wan qin. And they frame your face. My parents have told me throughout the years that wearing earrings makes it easy to find money. I have always rolled my eyes at this, but at 27, I simply raise my eyebrows. Some part of me files her words away when she mentions it again. When my friend suggests we pierce our ears to finish the year, this helps in tipping me over into saying yes. I think I need all the luck I can get. In the face of capitalism and the uncertainty of a writing career, earrings and a dose of superstition seem no worse than firing pieces into a hundred slush piles.
I have never been superstitious. I take those things with a pinch of salt. This is what I have always wanted to think but read too many horoscopes for this to be true. And I had a morbid fascination with R.L. Stine and pulpy Singaporean ghost story collections growing up. My mother is the kind of person who believes that you shouldn't mix your husband's underwear with your own in the laundry. No harm in believing these things, she says. I think I do not but then again, four years in Japan have given me an oddly pragmatic, anything-goes approach to these matters. Two bows, two claps, one bow. Sweep the smoke towards your aching joints. Buy the charm, keep the lucky fortunes, leave the bad ones folded on a string at the shrine.
Having your ears pierced with a needle takes no longer than 5 minutes in total, if that. Before beginning, he cups the sides of my face to mark the position of the studs with violet ink. A jolt of electricity zips through my body. Wrong person, wrong occasion. My friend notices me stiffening, and later laughs at me when I tell her that not just anyone is allowed to touch my neck for this reason. I lie on the table. The bearded man tells me to take a deep breath. I grip my friend's hand and ask her to tell me a story. I cannot remember what she told me but her voice, which has barely changed since I first met her 20 years ago, momentarily stills me. She is not going anywhere. I am not going anywhere. 
One moment my ears are naked and the next they aren't. There is a pinching pain blossoming on my earlobe as the needle punctures it. It lasts too long. Then a second time. And then it's done. I reach up to touch my lobes. I can feel the flesh protesting, tingling, swelling. The mirror shows a pink-haired girl with bizarrely demure studs in her ears. I look less threatening than I ever have, which is to say, not at all.
On the first day of 2019 I wake up exhausted and a little anxious. I have talked to three dear friends until 6am, and spend the rest of the day alternately writing and calling friends across the planet. I tell them about the pierced ears and mention the Cantonese play on words, that my mother has always wanted me to do this for luck.
I must find those friends with 15 piercings in their ears, E jokes. Ask them whether they've gotten rich yet.
Maybe the effects reverse after a certain number of holes, I say. Maybe you start leaking wealth after like, four. We laugh. I wonder if I might ever want more piercings. Pain by needle is brief and unbearable but oddly satisfying after the fact.
Every night I soak a torn fragment of cotton wool in saline solution and hold it to my earlobes to clean them. When I do this I'm reminded of my schooldays. As apunishment, some of the boys - almost never the girls - were occasionally forced to squat outside the classroom door holding their ears, visible to all who passed by. I touch my ears every now and then to examine these wounds that frame my face. I do not feel done; the feeling of having so much left undone has not disappeared. I seem to be the same person as before with extra metal lodged in both ears. I don't know if my fortunes will turn this year but I guess I'm going to find out.
---
Send to a loved one? I have a favour to ask of you: if you enjoyed this and think someone else would love to read my writing, please forward it on to a friend with a note, and they'll receive the next one. Or, if you'd like to share this on your social media accounts, that would be amazing, too.

In the age of sponsored ads and instant gratification, an honest recommendation means a lot when seeking readers. Thank you <3
---
FLORY'S VENTURES (STUFF I'M UP TO) 
READING As I wrote in a recent IG post, 2018 was the year I returned to reading books with a vengeance - inhaling them as though I've been book-starved, which in a way, I had been compared to a much younger self. The most thrilling encounters of last year consisted largely of conversations about books. Hit the reply button if you have any you recommend! Right now, I'm deeply in love with Deborah Levy.
LET'S DO STUFF An intention for 2019: to seek adventure and experiences, to continue opening my heart to the world. Climb a mountain? Hike? Cycle through the countryside? Hunt for ferns in a forest? Eat through a city? Have a writing proposal for me? Meet up halfway across the world? Listen to live jazz? Watch great films? (Or try talking me into it.) If you are into any of these things, we should figure something out. As Jada Yuan says here, a year is short. Let's plan. Let's do it.

EAT WITH ME I am currently taking bookings for 30 March - 15 May for customeating and walking tours in Tokyo! If you have Japan-bound friends who want to eat, send them along. Or forward this newsletter to them.
JAPAN TRAVEL CONSULTING This is exactly like it sounds. Need to ask me burning questions about interesting places, rail travel, or what to include in your holiday? Ask for me (or one of the other excellent folks) at Japan Travel Consulting. 
---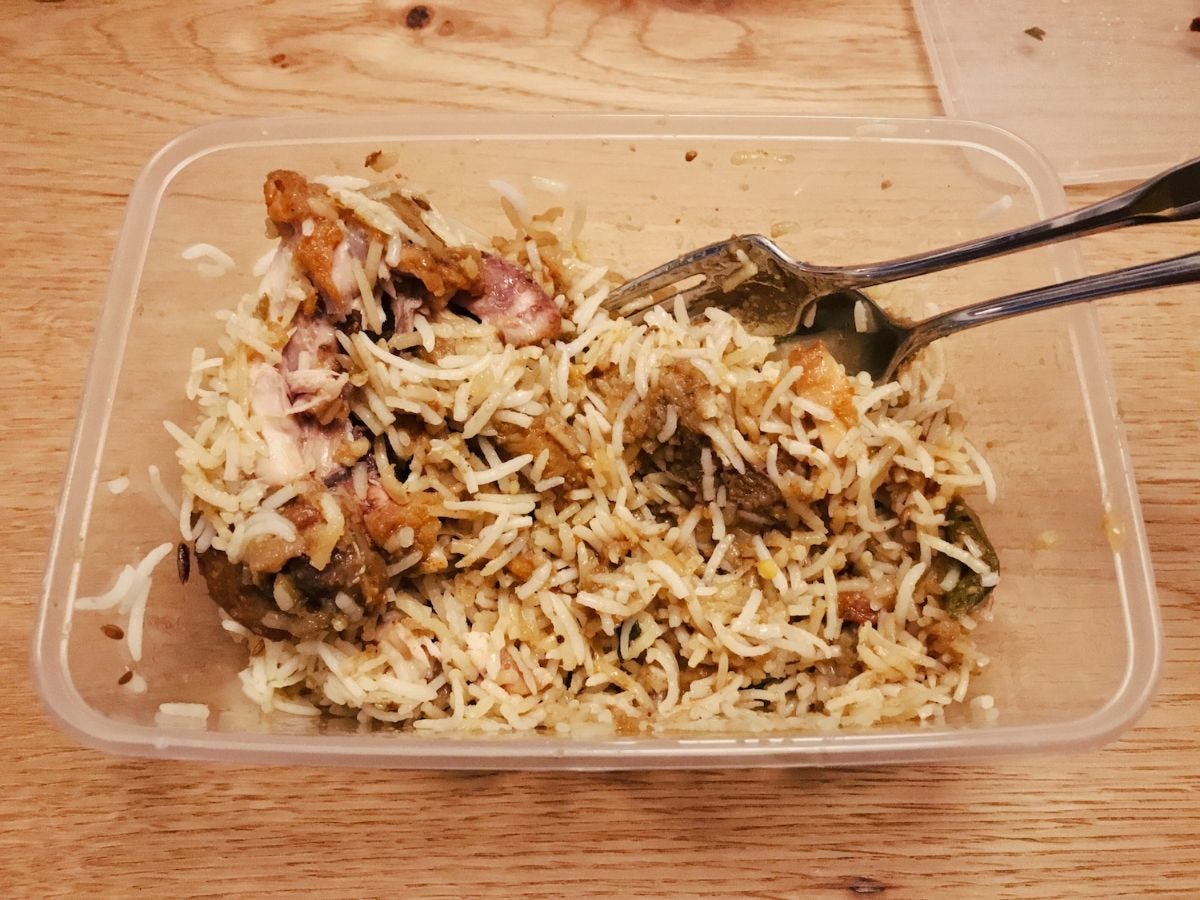 I visited Singapore over Christmas, which I haven't done since I was a child. It was wonderful to return briefly to this island nation for which I feel a strange affinity - all that time spent reading in Borders on Wheelock (now closed) and Kinokuniya (still alive), the shared histories and climate of Malaysia and Singapore and the sort-of rivalry, the odd overlap between Singlish and Manglish, and now befriending people there. Travelers often deride the city for its sterility, which I won't disagree with from an adventure-person-lens - but social engineering is fascinating, impressive, and eyebrow-raising in equal measure. I am still learning about all that the government does to steer citizens towards certain life choices. 
A friend suggested that I write a sci-fi travel piece about Singapore, a great subject for what is a perfect intersection of all the things I love reading. If I ever write something like that, let it be known that Teo You Yenn's This is What Inequality Looks Like, which D&J lent to me and which I immediately pinned down as one of my personal best reads of 2018, will likely have been influential.
For now, I leave you with some memories from the city:
1. Migrant workers are highly visible here, whether it is their bodies or the laws enacted in response to them. 8 of them sitting on the curb near a highway in a row, all looking at their phones. A gaggle of them resting under the trees on a pavement in the factory district, napping in the hot midday sun, or zombie scrolling through their phones. Convenience stores aren't allowed to sell liquor after 10:30pm. To them, is the blatant subtext of this law.
2. Singapore takes on a veneer of freedom and intrigue by night. At 2am you might see teenagers fishing in the river by Robertson Quay; a strobe-lit man in a singlet covering a light paunch smoking on the steps outside an electric generator; people zipping past you on shared electric scooters.
3. Fun fact: did you know my mother came up with the name for this shop back in 1997, way before this slang word was a thing? I can't believe it's a meme now. Jeez.
4. A staircase with the calorie counts inscribed on each one, encouraging you to walk up and burn 0.3 calories per flight. It seems like a poor return on investment, but what do I know? Each room on the third floor of this bank is labeled for a particular trait: Honesty, Courage, Justice, Loyalty, Joy. I am not sure if any of these are prerequisites for working in one, or indeed, if being here will imbue you with any of these things.
5. Pictured above is one of the best briyani I have ever had in my life. Ahmad Zahid's Global Mat Soul Kitchen briyani isn't just hype and it is entirely thanks to D's efforts and generosity (as well as the chef himself!) that eating this was even possible. It is everything the Vice article says and more. D, J, and I devoured it on Boxing Day with a small pot of pineapple salsa. We agreed that it was great but jelak and that we might be done with briyani for the year, but it hasn't even been two weeks and I'm already wishing I could eat it all over again.
---
WHAT I'VE BEEN READING
A FEW THINGS I'VE WRITTEN